Automated Free Forex Trading System: Trust or Not?
Automated Free Forex Trading System: Trust or Not?
Just take a ride on the blog – Italian or otherwise – dedicated to Forex, to find a lot of publicity and reviews of software for automatic management and Trading System of their accounts on the currency market.
It is the great machine of the Automated Trading: The investor puts money available, set a series of parameters and leave it all to the program, which decides how and when to invest, what to buy and what to sell, when to enter and exit a given position.
For beginners, this is the ideal solution to address the study. But that's not how it works trading.
To trust or not an automated free Forex trading system?
On Forex Project was given a post topic: "The Bad News About Forex Automated Trading" is the title, and here returns to the testimony of a Trader with experience in software development machines.
That provides that the blogger is a "bad news on the Automated Trading". Yes, because among the many accounts that many companies allow you to open, no one is really able to make operations more profitable in a totally automatic.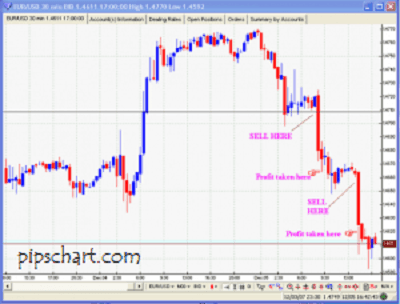 The Trading Manual, based on the reasoning and choices of the investor, is more difficult: it requires study and be willing to fail at least in the early stages, so as to understand their mistakes and shortcomings in the strategy.
Strategies in fact. Existing ones can hardly be automated in a software, which is why it is not currently possible to identify a program that is able to eliminate the margin of error, leaving the trader with peace of mind while investments continue 'alone '.
That said, probably the most complete solution – according to the post of Forex Project – would be the semi-automatic trading, combining strategies, knowledge and human psychology using (important) that software can offer.
A right state of mind, then accompanied to the algorithms and data transmission to the readings of an automated program, can be a winning formula. But one thing is clear: there are no systems in Trading leaving the investor with no accountability, while ensuring that fame and wealth.
Do you really need a free Forex trading system?
Trader If you are inexperienced but eager to learn, you must have certainly looked on the internet resources to help you and allow you to increase your 'culture' in terms of financial markets, indices and so on.
In addition to content such as these, you may have identified software and automated systems that show large gains, perhaps even in a short time. Let us dwell on the last day that we have named: the Trading System.
Incidentally, not all are dishonest and targeted to shell out money to the inexperienced trader who seeks advice and tips.
Being able to rely on a Trading System tested, in contrast, is a good starting point for a novice investor, who can then follow the steps 'default' and obliged, then learn the basics and then developing its own strategy.
Yes, because we want to precisely strategies Trading System is set up and created by Broker or Trader experts, who are often 'sold' because miraculous or able (at least in appearance) to generate big profits.
If you can ensure the good reputation of those who developed the system that you are interested, we repeat, this will be an excellent base from which to invest an initial amount, relying on proven steps and hit his first earnings.
But by far the Trading System has limitations not indifferent. The most obvious is certainly the lack of flexibility: a framework built by a third party investor, experienced, can never completely adapt to the needs and ideologies of a new Trader, which will then need to learn to move independently.
And this translates to develop, perhaps at a later time and after implementing methods and techniques, a strategy of its own, which takes account of risk capital available, and securities markets to bet on, time share, leverage, stop loss and in general all the key points of Trading.
In conclusion: trust in a trading system (if proven and safe) only in the early stages of your business. And then you risk with your legs, with your money with your strategies.