MetaTrader 5
The best application for trading Forex, Stocks & Futures.
_________________________________

This platform offers superior tools for you:

☛ Flexible trading system.
☛ Professional technical analysis.
☛ Fundamental analysis.
☛ Trading signals and Copy Trading.
☛ Mobile Trading, Web Trading & Virtual Hosting (VPS).
☛ MetaTrader Market of trading applications & Lots more …

Download Platform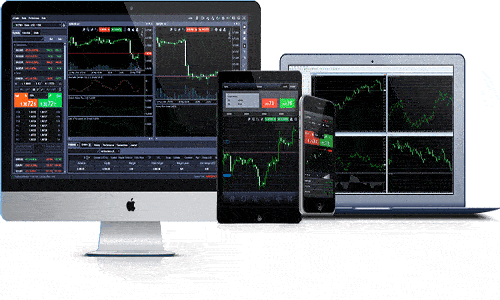 Meet Our MT5 Trading Platform
WHAT IS METATRADE 5?
MetaTrader 5 is a multi-asset platform that allows trading Forex, stocks, and futures. It offers superior tools for
comprehensive price analysis, the use of algorithmic trading applications (trading robots, Expert Advisor), and copy trading.
The MetaTrader 5 multi-asset platform supports the hedging method, which allows opening multiple positions of the same
financial instrument, of the opposite or same direction. This feature is widely used in Forex trading
Features
The Features of MetaTrade 5
________________________________________________________________________________________________________________________
Flexible trading system
MetaTrader 5 delivers a powerful trading system with the Market Depth and a system of separate accounting of orders and trades. It supports both order accounting systems: the traditional netting system and the hedging option system. Four order execution modes are available to meet various trading objectives: Instant, Request, Market, and Exchange execution. The platform supports all types of trade orders, including market, pending, and stop orders, as well as trailing stops. With such a diversity of order types and available execution modes, traders can use any trading strategy for successful work on the financial markets.
---
Trading signals and Copy Trading
No time for manual trading or analyzing the markets? That's not a problem: subscribe to a signal of a successful trader, and MetaTrader 5 will automatically reproduce all his trades on your account. Choose from hundreds of free and paid signals available for demo or live accounts with the preferred risk level and profitability. Subscribe to the selected signal provider in just a few clicks, and your platform will trade automatically for you. You may choose to monitor trading results or completely rely on the signal behavior. With the MetaTrader 5 copy trading option you no longer need to trade by yourself. Instead, let your platform trade for you like a pro!
---
Web Trading
The MetaTrader 5 Web Platform is a perfect solution whenever the installation of a desktop terminal or the use of a mobile version is not possible. It allows trading on the Forex and exchange markets from any browser and operating system (Windows, Mac, Linux). Analyze financial markets, place orders — in other words, access the rich functionality of MetaTrader 5 on the web. You only need to have an Internet connection.
Professional technical analysis
The platform represents the all-in-one concept and offers impressive analytical tools. It allows opening up to 100 charts of currency and stock quotes at a time. The 21 timeframes available enable comprehensive detailed analysis of all minor price movements. More than 80 technical indicators and analytical tools, including graphic objects, provide a detailed analysis of quote dynamics. Furthermore, the analytical resources of the terminal are not limited to the built-in tools. Traders are welcome to choose between thousands of free-of-charge indicators from the Code Base, purchase or rent applications from the Market of more than 2500 ready-made algorithmic applications.
---
MetaTader Market
Thousands of trading robots and technical indicators are available in the built-in Market of Trading Apps. Every product has a free trial version which you can test before deciding to pay for the full application version. All purchased applications are ready for immediate use. The market is open 24/7, supports all popular payment methods, and ensures the protection of all transactions. Choose, test, and purchase from thousands of the best trading robots and indicators available in the Market!
---
Algorithmic Trading
One of the most impressive features of your MetaTrader 5 is Algorithmic Trading. This feature implies automated trading using specialized applications — trading robots (Expert Advisors). The robots operate without the participation of the trader — they can analyze quotes and perform trading operations following an underlying algorithm. Do you have a successful trading strategy? Robotize it and forget about routine market analysis and trading. The MetaTrader 5 system provides for the entire development environment to help you create and optimize your own trading robots.
Fundamental analysis
Fundamental analysis is another tool that can be used to forecast the price dynamics of financial instruments. The aim of fundamental analysis is the constant monitoring of various open-source economic and industrial indicators. Original fundamental data is available straight from MetaTrader 5. News reports from international news agencies are broadcast directly into the platform, providing you with the essential financial information. The economic calendar features the main macroeconomic indicators of different countries, allowing traders to analyze their impact on various financial instruments.
---
Mobile Trading
Full-fledged financial market trading can be enjoyed without even a desktop computer. The only thing you need to do is to install the mobile version of MetaTrader 5 for Android or iOS on your smartphone or tablet. Mobile applications support the full set of trading functions, provide extensive analytical capabilities through the use of technical indicators and graphical objects, as well as allow you to monitor account status, view your trading history, and more. That's it! Financial markets are at your fingertips with the MetaTrader 5 mobile platform!
---
Especial Features: Virtual Hosting (VPS)
With Virtual Hosting, MetaTrader 5 can operate even when the computer is turned off. Virtualize your platform in a few clicks and run it on a remote server (Forex VPS). Trades of your robots and signal subscriptions will be executed at any time with minimum delay!
Download MetaTrader 5 Platform
1. Choose your device from the sidebar.
2. Click the icon to download the MT5.
3. Select the MetaTrader 5 & Click 'install'.
4. Open the MT5 & sign in to your account.
Metadata is automatically in build into the mt5 platform. When you install MetaTrader 5, the platform automatically loading the data by itself.
MetaTrader 5 has no fees for individual users.
WebTrader MT5 demo account:
Step 1 – Go to the website. In order to open the account, we need to visit the official website called www.mql5.com.
Step 2 – Choose the demo version. Once we enter the page, it will prompt us to log in and also generate an ID and password.
Step 3 – Register.
Step 4 – Start practicing.
When opening a new account, select "Open a real account" from the menu and find your broker in the list of servers. Specify your personal details and attach two documents, including your identity document and a bank account statement.
1. Download Metatrader 5.
2. Click this link to download the installation of Metatrader 5 files for PC.
3. Read the license agreement. Carefully read and accept the Metatrader 5 License Agreement prior to installation.
4. Install Metatrader 5. Click Next to start the installation.
5. Run Metatrader 5 and Login to your account.
Open the app and add a trading account by tapping a + icon in the top right corner. Then you need to connect to a broker. In the window that opens, you'll need to choose the volume of your trade by entering a lot size. Tap the currency pair and select the Chart option to open the Chart tab and inspect the chart.
Yes, both MetaTrader4 and MetaTrader5 platforms are compatible with Windows 10 (operational system).
【 More About MetaTrader 5 ⋡
Is Meta Trader 5 Safe?
All trades are strictly confidential and 100% safe and secure. For safety, all information transmitted between our servers and a trading platform is specially encoded.
How much does MT5 cost?
MT5 starts at $75,000 for 1,000 users and runs up to $300,000 for 200,000 trader accounts. It appears as if MetaQuotes, in a bid to encourage adoption from new brokers at least, has not made MT5 more expensive than its predecessor.
How do I set up MetaTrader 5?
Click " Open an Account" in the File menu or in the context menu of the Navigator window. The platform features a special account type, which can be used for various trading contests and competitions. They operate similarly to demo accounts and are marked with a blue icon. in the Navigator window.
How does Metatrader 5 make money?
It is pretty simple: You place a web link/widget to MetaTrader Market application or a trading signal on any website. A user clicks you web link and buys that application or subscribes to the trading signals. The profit share set by the application's seller or the signals provider is transferred to your account.
How do you trade on MetaTrader 5 for beginners?
There are several ways to place an order on MT5: Click on Tools on the Menu bar. Then select 'New Order' On the Market Watch window, double click on the asset you wish to trade (you can also right-click on your desired asset and then select 'New order') 
Is MetaTrader 5 a broker?
As of this writing, no brokers in the United States support MetaTrader 5. Plenty of support remains for MetaTrader 4, so American currency traders can experience the platform. If you want to trade stocks or options on MetaTrader, you'll have to do it outside the United States.
How do I open a MT5 live account?
on the account management page. Select "Open a real account". You will need to fill in a simple form, similar to the one used for demo accounts, and to additionally attach two documents to confirm your identity and address.
What time does MetaTrader 5 open?
MetaTrader Opening Hours (trading hours) starts at midnight between Sunday night and Monday morning. For some brokers, trading hours begin from 22 Sunday night (because of different time zone) and for some at 00 AM. Most GMT zone brokers allow trading from Monday 00.01 AM till Friday 11.59 PM.
What can you trade on MetaTrader 5?
The best application for trading Currencies, Stocks and Futures. MetaTrader 5 is a multi-asset platform that allows trading Forex, stocks and futures. It offers superior tools for comprehensive price analysis, use of algorithmic trading applications (trading robots, Expert Advisor) and copy trading.
How do I buy and sell on MetaTrader 5?
Select a financial instrument in the Market Watch window, open its context menu, and click "New Order." To execute a Sell trade, click "Sell". For a Buy trade click "Buy".
How do I use MetaTrader 5 for stocks?
The logical first step that should be taken by a trader who wants to trade stock CFDs on the MT5 platform is to open a trading account with a broker that offers the MT5 platform and lists stocks on the platform. You can click on Ctrl + U on your keyboard, or View -> Symbols to see that stock symbols are offered.
Can you trade stocks on MetaTrader 5?
You can trade stocks anywhere in the world using the MetaTrader 5 Mobile platform. MetaTrader 5 supports algorithmic trading, which implies trading on exchange markets by a preset algorithm using automated trading robots.
What is the difference between MetaTrader 4 and MetaTrader 5?
MT4 is designed for CFD forex instruments, whereas MT5 is an all-in-one state of the art multi-asset trading platform, covering both centralised and non-centralised financial markets, including, stocks, futures and FX trading instruments. MT5 is faster and more efficient than MT4.
What Are You Waiting For?
Right now you need to use Forex Indicator.

Forex Indicator ➜
---
Abdullah ibn Hanjalah related that the Prophet said:
"A dirham of Riba (interest) knowingly taken by a man is a sin worse than
committing Zina (fornication) 36 times (Ahmad, Daraqutni)".
---